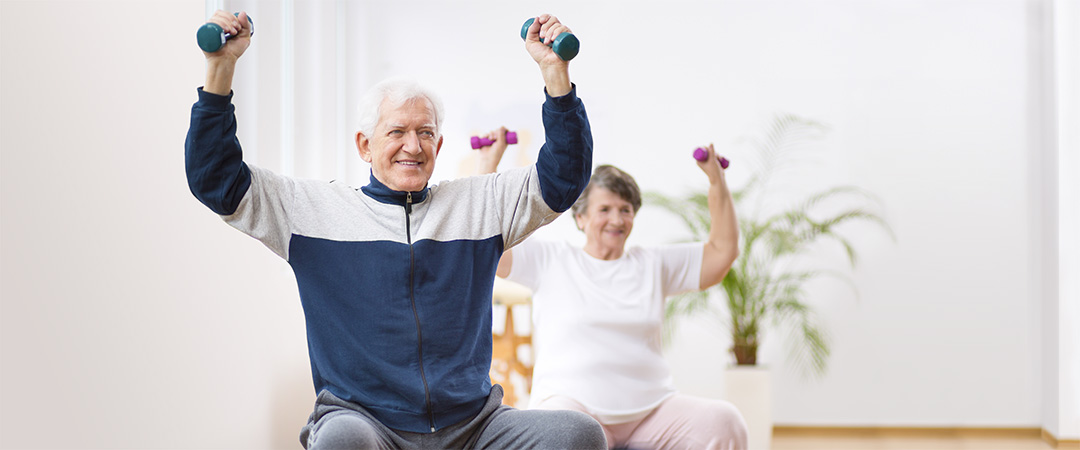 Experts in Senior Living Rehabilitation
At Home by Enhance Therapies is the home care division of our organization specifically created to focus on physical, occupational and speech therapy services in home and healthcare settings.
At Home partners with senior living communities, adult day cares and affordable housing to help maximize the potential of older adults at every care level.
Stay Fit. Stay Healthy. Stay Social.
As therapy experts, At Home's goal is to help residents and senior living communities remain safe while allowing residents to remain in their home independently on their own terms.
Our motto "Stay Fit. Stay Healthy. Stay Social." helps unite and motivate residents and patients under our care to experience life to its fullest.
ON-SITE THERAPY AND WELLNESS PROGRAM
At Home was developed by expert clinicians to support the outpatient, on-site therapy and wellness services they provide. As therapy experts, At Home's goal is to help residents and patients at all levels of care to remain safe while maintaining or elevating their level of function.
At Home services all levels of care whether Independent Living, Assisted Living or Memory Care. Depending on the setting and size of community or adult day care, At Home can incorporate Fitness & Wellness screenings, therapy-driven group fitness classes and private training services, to support older adults to thrive! 
At Home therapy services are billed and paid by a resident's healthcare insurance via part B. Unlike home health services which are billed under part A, immediate access to At Home's therapy services can be accessed and offered when At Home has established a partnership with a senior living community or site
Creating a Culture of Wellness
At Home aligns their on-site services with your mission and culture. We are achieving remarkable results by providing highly skilled clinicians along with our customized therapy services, analytics, fitness classes and personal trainers. Together, our team works and collaborates with your team to ensure your residents live their fullest life.
At Home's approach to supporting senior living communities includes leveraging our sophisticated data analytics to drive positive clinical outcomes. By utilizing our tracking system to help measure the impact of therapy on resident quality of life and engagement in our services, communities can showcase these results within their marketing efforts to prospective residents, families and business associates.
At Home by Enhance Therapies partners with residents, families, community staff, and physicians to achieve outstanding outcomes:
Schedule a Meeting Today.
No Cost SNF Analysis
We have 40+ years of experience as a therapy provider and partner. Let us show you what South Pacific Rehab can do for your business.
Contact
South Pacific Rehab Services
16030 Ventura Blvd # 450
Encino, CA 91436​
hr@sprehab.com
Tel: 818-986-1977
Fax: 888-253-8070
Achieving Remarkable Results - Together